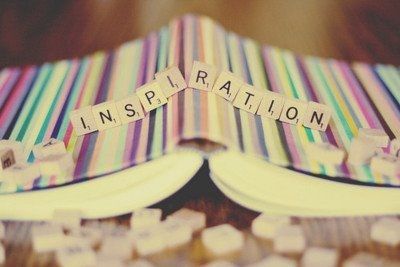 I've been gone for nearly a month, and I apologize for the lack of updates. I do have reasons as to why I was gone, some better than others, but I figured I'd try to explain myself. Life simply got in the way. My girl scout troop came together and we've been doing tons of activities together. A friend and I took over a writing group and we've been making the leadership transition and working on projects for the group both online and physical things. I participated and won Camp NaNoWriMo in the month of April, and now I'm working on editing things so I can maybe start to polish and spit shine and possibly start to format this project for publication.
The biggest piece of news and the thing that had focused most of my attention--making it nearly impossible to focus on anything, is I was published. I submitted a short piece for a consideration for an anthology, and it was accepted. I spent most of April brandishing the anthology at whoever would sit down and listen long enough. The collective work is called "Bitter Blackout" available on Amazon, and my piece "The Harrowing" is a short werewolf story. This is my second time actually submitting something for publication. The first time I had, I received a lot of interest but the publisher disappeared. Then one day while looking through Facebook I found a page for Darq Deviant Press, and saw that they were taking submissions for short stories and poems. I sat down and wrote a piece and sent it in, not expecting anything. I was shocked and over the moon when it was accepted. Now I've been bitten by the bug and I'm working on different pieces to submit to anthologies, all the while working on a full length piece featuring a character in "The Harrowing."
So please accept my apology. I'm looking forward to getting back into blogging. I've missed it terribly.
Shelly.