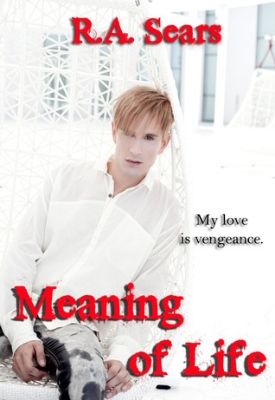 Synopsis:
The Order of Khonsu is an elite group of assassins. Their mission: destroy all rogue Othernaturals, creatures of varying degrees of nightmare.

Mathias Greene started off hunting humans before his unique talents were discovered. Talents, and his own lineage that isn't fully human. But she never cared that his eyes were nearly black to see at unfathomable depths in the ocean. Audra loved him more than anyone ever had, and for that, The Jackal took her away from him. Swearing to take revenge on the entire Clan of Anubis, Mathias hunts for the monsters that killed his beloved.

This is a prequel to the novel "Eater of Hearts", TBA

The Nerd's Ramble:
This is a fantastic short, setting up what looks to be a great series. The reader is introduced to Mathis, an assassin, who is grocery shopping in the middle of the morning when a gun fight breaks out. Mathis is a capable and well written character, and the fight scene is done well, not dragging or repetitive. We get a bit of backstory, and some of Mathis' motivation for the way he is.
My only problem is that I want more, and I'm impatient. I'm really looking forward to reading the full length novel that goes hand in hand with this short. Ms. Sears is a good author and I'm interested in Mathis and his world, and what comes next.
Rating:
★★★★★
Total Length
: 16 pages
Available Formats:
Epub, Kindle
Publication Date:
April 16, 2013 (Darq Deviant Press)
Author's Links: R.A. Sears on Goodreads
R.A. Sears website