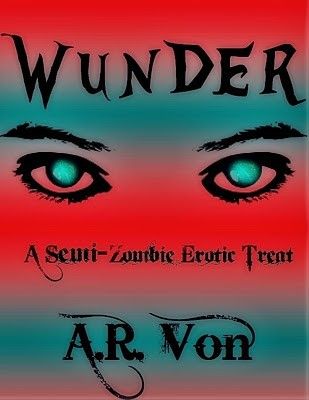 Synopsis:
Wunder isn't your average girl, in fact, she isn't even an average human. In a world once ravaged by Zombies, she was born amidst the chaos.

Where can a girl like her find the man of her delicious dreams? She has an idea and it leads her to the hottest new club in town, where she finds what's been missing in her life.

Pete has his own secrets to tell, and when they come together, another story unfolds while the sparks fly.

Shelly's thoughts:
Fast paced and witty I found myself really enjoying this. I know what you're thinking "Zombie Erotica? Um..what?" First off, stop that. It's not Romero's zombies banging. Wunder is a special child born in the time of a zombie infestation. Second, pick it up and read it. It's a quick, enjoyable read that packs a tight punch of conflict, sex and fun characters all together. I'm looking forward to reading more of Wunder's adventures.



Rating:
★★★★★

Total Length:
18 pages


Format:

Kindle and Epub.
Publication Date:
February 14, 2013