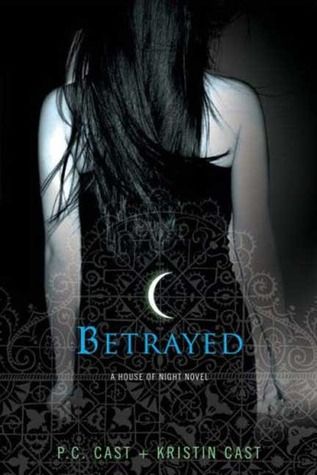 Synopsis:
Fledgling vampyre Zoey Redbird has managed to settle in at the House of Night. She's come to terms with the vast powers the vampyre goddess, Nyx, has given her, and is getting a handle on being the new Leader of the Dark Daughters. Best of all, Zoey finally feels like she belongs--like she really fits in. She actually has a boyfriend…or two. Then the unthinkable happens: Human teenagers are being killed, and all the evidence points to the House of Night. While danger stalks the humans from Zoey's old life, she begins to realize that the very powers that make her so unique might also threaten those she loves. Then, when she needs her new friends the most, death strikes the House of Night, and Zoey must find the courage to face a betrayal that could break her heart, her soul, and jeopardize the very fabric of her world.



The Nerd's Ramble:

This book picks up right after the first in the series, continuing with the story of Zoey and her band of dorky vampyre fledglings. I still dislike the spelling of vampire, and it's still rather jarring to me to see it spelled that way. The Greek theme continues, and it's something that I really enjoy and I think it makes this series stand out, and apart from most of the vampire works out there.

Zoey, our protagonist is continuing to gain power and has been declared "The most powerful fledgling ever" (TM). This is a little irksome, but I think that Zoey's internal monologue and way of speaking keeps it from getting a little too cliched. In this book we also find that things are not what they seem at The House of Night, especially in regards to characters that were heavily lauded, or mistreated/mistrusted in the first book.

I was not prepared for a character's death and that just blew me away. The Casts have some serious testicular fortitude (so to speak) to do that to one of the characters, and the supporting cast. There's an interesting twist at the end, and while I don't want to give anything away--it was unexpected. I enjoyed this book a lot.

Book #1 Review: Marked

Rating:
★★★★☆
Total Length:

310pages


Format: Epub, Kindle, Traditional
Publication Date:

October 2, 2007 (St. Martin's Griffin)