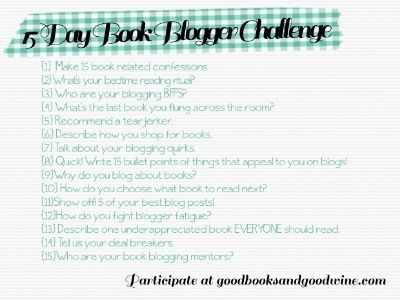 Day five produces an interesting problem for me.
Recommend a Tear Jerker
. The problem is that people cry over so many things, and some books that make me cry wouldn't make others cry. So I'm going to talk about the last book that made me cry.
The Paris Wife
by Paula McLain is the most recent book that I can think of. It tells the story of Hadley Richardson, Ernest Hemingway's first wife. The story was a beautiful one, blending fiction and reality--introducing the reader to different sides of people who lived and breathed, loved and died. It's a wonderfully complex and lush story with a great narrative and pacing. I teared up a few times especially toward the end of the book, and the last chapter I did cry.
Here's my
review
if you's like to check it out.