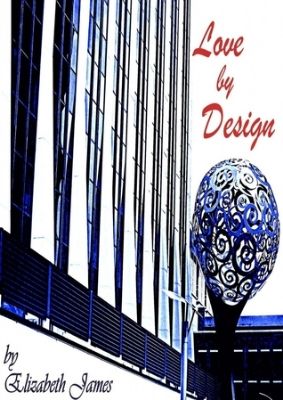 Synopsis:
Callie Brandon wasn't looking for love; it always ended up at the feet of someone else. But when a sexy architect sets his determined, baby blue eyes on her, she starts to believe maybe life has designed her very own "happily ever after".

The Nerd's Ramble: This was a cute read. The romance was well written, though a little predictable. It's the classic boy meets girl story through an intervening cupid, this time in the form of the boy's dad. Justin and Callie are characters that the reader can relate with. Their romance is a love story, but they do have arguments and snags along the way.

Callie is one of my favorite heroines in a long time. She's smart, successful, confident and caring. She's got a good head on her shoulders, and good relationships with the other characters in the story. Her major flaw--and the thing that pulled me out of the story for a few moments was her interactions with Ashley once the other woman's true intentions were revealed. I know I personally wouldn't stand for that, but it is fiction.

The support cast really shines here and I'd love to get to know more about them, and their romances. I recommend this book. It's a great sweet summer read. Perfect for the beach.

Rating:
★★★★☆
Total Length: 164 pages
Available Format: epub
Publication Date: January 24, 2013
Author Link: Elizabeth A James on Goodreads
Disclosure: I was gifted a copy of this book for review. I am not compensated or influenced in any way. Thoughts and opinions are my own.