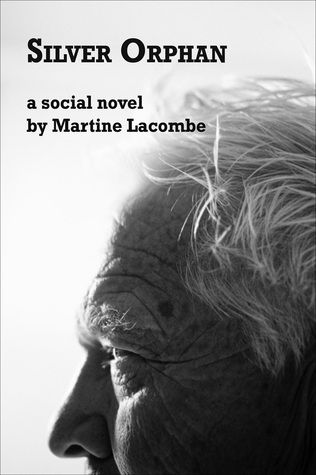 Synopsis:
An endearing tale of unlikely friendship and compassion between two diametrically opposed individuals - a vibrant young woman and an elderly frail man - Silver Orphan illustrates that giving of yourself reaps untold benefits.

The subject matter covered in Silver Orphan is disturbing from a collective point of view. How we treat our elders, how we discard them - both in life and death - mirrors how we fare as a society. The old will soon outnumber the young - a chilling prospect treated with compassion in Silver Orphan. Interwoven in the stark reality of our superficial ethos is a story of love, redemption, and compassion. Silver Orphan should be included in ethics class curricula nationwide. A chance encounter; an unusual request; two lives inexorably transformed.

When self-absorbed Brooke Blake uncharacteristically sheds her narcissistic armor, she discovers that the hand we lend may pave the way to our own redemption. Silver Orphan is a perplexing hall of mirrors where every image reflects agonizing - though liberating - secrets.

The Nerd's Ramble:
I was sent a Galley copy of this book for a review. I am not compensated, nor influenced in any way.

I really enjoyed this book. Ms. Lacombe manages to weave stories and manage to make them both understandable and interesting. The female protagonist, Brooke is a little unlikeable, but as her's and Frank's story unfolds it becomes less grating to me. I really liked the use of flashbacks to progress the story.

I also really liked the social aspect of this story. We all age, obviously, and this story brings to light a lot of the challenges and difficulties that come with having a large aging population. And the fact that no one really seems to care. I don't think that society should so easily brush off those that took care of younger generations without a second glance. That's one of the reasons why I like this book so much, is that it lays things out--uncomfortable things, real issues and makes the reader look at them.

I didn't mind the medical jargon at all. I noticed a few readers did have difficulty with it. I think it added to the story considering Brooke's profession. I am familiar at these terms so they didn't seem out of place for me.

Rating:
★★★★☆
Total Length:
250 pages
Format:
Traditional, Kindle, Epub
Publication Date:

November 1, 2012 (Five Leaf Clover).